Hotel Management Software
Centralized control on all your operations
Be it front office, housekeeping, guest engagement or any other important hotel management task, get a centralized control on everything with our hotel management software.
One fully-integrated hotel system. One login.
The hotel software system connected with a booking engine and channel manager acts as one system, requiring only a single login to access any operation.
Real-time inventory and rate updates
Channel manager being seamlessly connected with our online hotel management software, you can manage live inventory and rates on all your connected channels from anywhere.
Direct bookings to multiply your revenue
Our hotel management system helps you in receiving unlimited direct bookings right from your hotel website through an integrated booking engine.
Efficient revenue management system
Maximize your revenue through flexible pricing and yield management using our hotel property management software. Its detailed insights help you with strategic business decisions.
Streamlined meal plans and packages
With zee's hotel software, you can easily configure various rate plans and meal plans that you offer. With respect to which, you can also set up and sell those combined rate plans as packages.
500+ third party integrations to choose from
Run your business smartly by choosing the best from third-party integrations that our hotel software system has; like financial accounting, payment gateways and many more.
Guest self-service portal for enhanced services
You can impart personalized guest experience easily with this hotel guest management system by offering them self check-in services, request for services, note their preferences etc.
Multilingual and multi-currency support
Your guests can access your booking engine and get receipts in their preferred language while paying in their preferred currency using the cloud hotel management system.
Email marketing to improve guest engagement.

Simplify operations, maximize revenue & do more with hotel property management system

Leverage web-booking engine and drive more commission-free direct bookings.

Channel manager connectivity
Automate the process of inventory distribution across OTAs, avoid overbooking's.

Mobile-enable your staff and run your complete hotel from smart phones

Keep track of KPIs on hotel performance and take fact-based insightful decision.

Know what is being said about your property, promote positive feedback, & enhance your brand value.

Create and assign tasks to your housekeeping staff. Manage your rooms from single dashboard

Leverage a smart front desk
Simplify all your front desk tasks including reservations from a central dashboard

Ensure your hotel operation is up and running all the time with our 24/7 support
FEATURES OF OUR RETAIL MANAGEMENT SOFTWARE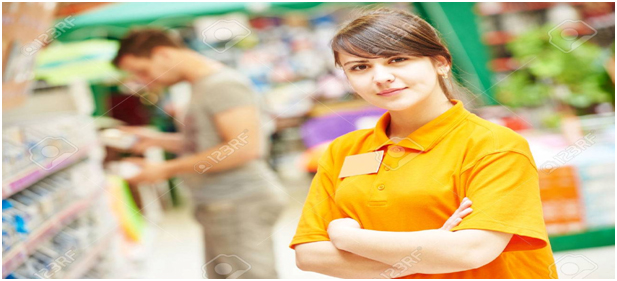 Since retail management is all about customer engagement with fast results, following are the essential features of retail management software:
Point of sale: This is the point where the actual sales take place at the time of bill payment by the customer. Computerized payment technique is used for bill payment to deal with the long queue of the customers at the counters and save time.
Cloud computing the data is saved by the servers securely instead of being locally stored in the computer. The data is flexible to use at anytime and can be accessed from any gadget.
Real time purchases: Purchases can be done on the spot and fed into hardware rather than making payment at the counter. Customers like this concept to get it billed on the spot they have selected instead of gathering all their selections and going to the checkout counter.
Trust: These days' different payment gateways are used in retail stores and e-commerce sites. Our software is integrated with secured payment and transaction making you to trust our policies.
Understanding customers: Retail software supports you in engaging with your customers based on their purchase history, their preferences and interests and making them happy with the greetings on their birthdays!